Hotel Seva is a great base for rural tourism at the foot of the Montseny, in the region of Osona. Its excellent location allows guests to enjoy a variety of environments and activities.
Nearby surroundings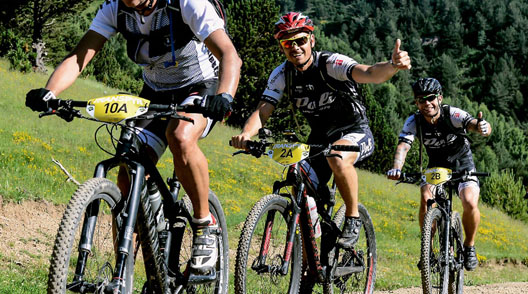 The Montseny massif
A paradise for the active mountain tourism
This mountain range is an ideal place for lovers of hiking, biking, trekking, horse riding (one kilometer from the hotel), climbing, playing golf (at less than two kilometers from El Golf Montanyà) or running. Due to its particular charm, we highlight the towns of El Brull and El Montanyà, together with the area of Matagalls, Les Agudes, El Turó de l'Home and Les Baumes Corcades, in Centelles.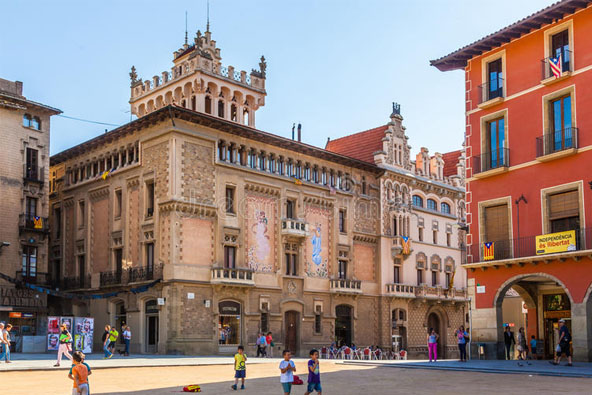 Vic
An emblematic city in the heart of Catalonia
Only 20 minutes away by car, in this historic town we will find an endless number of places to get lost among the charm and beauty of its streets and historic buildings. For those who love shopping, it has a multitude of shops and establishments as well as an amazing weekly market, which takes place on Tuesdays and Saturdays. You must discover the Episcopal Museum, the Roman Temple, the Art Museum of the Skin, the Old Quarter, the Roman Bridge of Queralt and the emblematic Major Square, among other lovely places.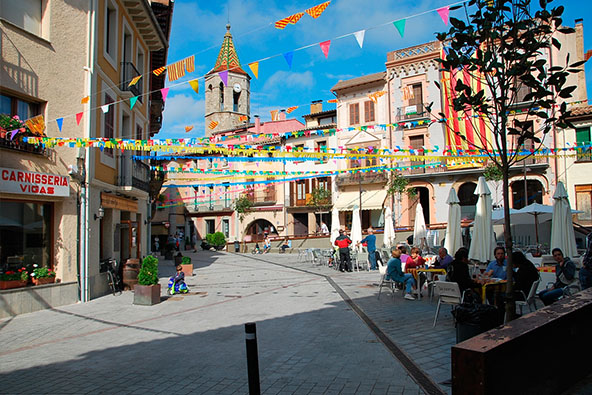 Viladrau
A touristic little village 12 km. away from the Hotel Seva
Its largest influx of visitors is recorded during La Fira de la Castanya and La Fira de L'Avet in Espinelves. It enjoys the amazing views of the Natural Park El Montseny and is one of the most favorite places in Catalonia for mountain hiking.
Less than an hour away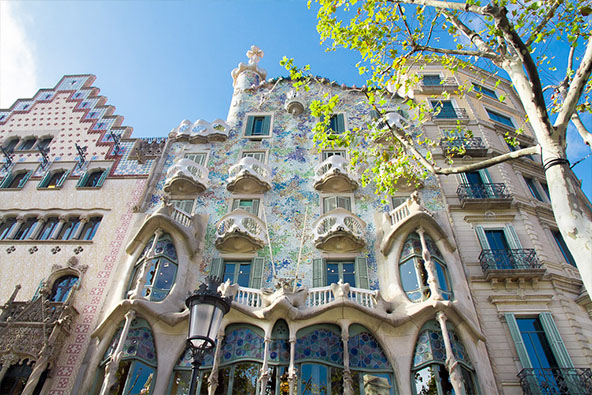 Barcelona
One of the most recognized leisure and entertainment cities of the world
40 minutes by care: the Park Güell, the Sagrada Família, the Batlló House, the Boquería Market, the Music Palace, the Gothic Quarter, the Grácia Avenue, the Magic Fountain, the Barceloneta and its establishments, the Montjuïc Park and a long etcetera of incredible and sophisticated places of the catalan capital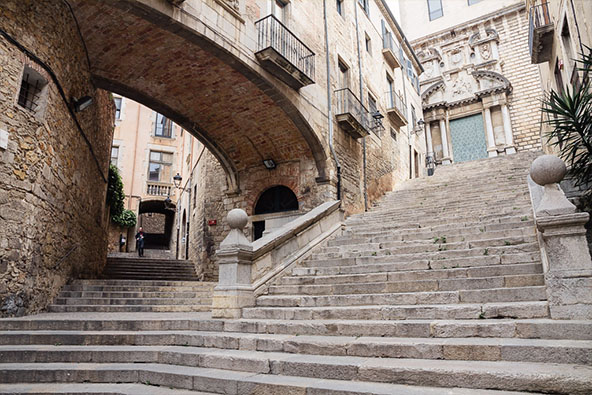 Girona
The town of Girona has a special charm
40 minutes by car: the Muralla promenade, the Jewish quarter, the famous Girona Cathedral, the Freedom Avenue, the Independence Square, the Stone Bridge ... The town of Girona has a special charm and, as well says the famous song by Ricard Viladesau, it's impossible not to fall in love with her.